CDRI | Youth for Resilient Infrastructure
International Essay Competition
With a population of more than 1.8 billion, youth represent an important and dynamic segment in every nation of the world. Today's youth are tomorrow's innovators, creators, builders, and leaders. The assurance, devotion, and vitality with which young minds work make them the most promising changemakers of the future.
Infrastructure systems are the key drivers of economic growth. According to the Global Infrastructure Hub, between 2016 and 2040, the annual infrastructure investment needs are estimated to be around US$3.7 trillion per year globally. Young people are poised to drive these investments as practitioners, academicians, and policymakers.
Realizing the unique potential of youth leadership in driving change for a resilient world, CDRI had launched the 'Youth for Resilient Infrastructure' International Essay Competition on 15 February 2021. The competition was launched by Dr P.K. Mishra, Principal Secretary to Prime Minister, India and Rt Hon Alok Sharma, President COP 26 at the Prime Minister Office, India.
The essay competition was conceptualized as a platform to harness the energy of young minds by inspiring them to engage with issues and solutions for disaster resilient infrastructure. The submissions were invited on the following themes:
Nature-based solutions for disaster resilient infrastructure
Innovation and emerging technologies in disaster resilient infrastructure
Indigenous practices in disaster resilient infrastructure
Snapshot of Applications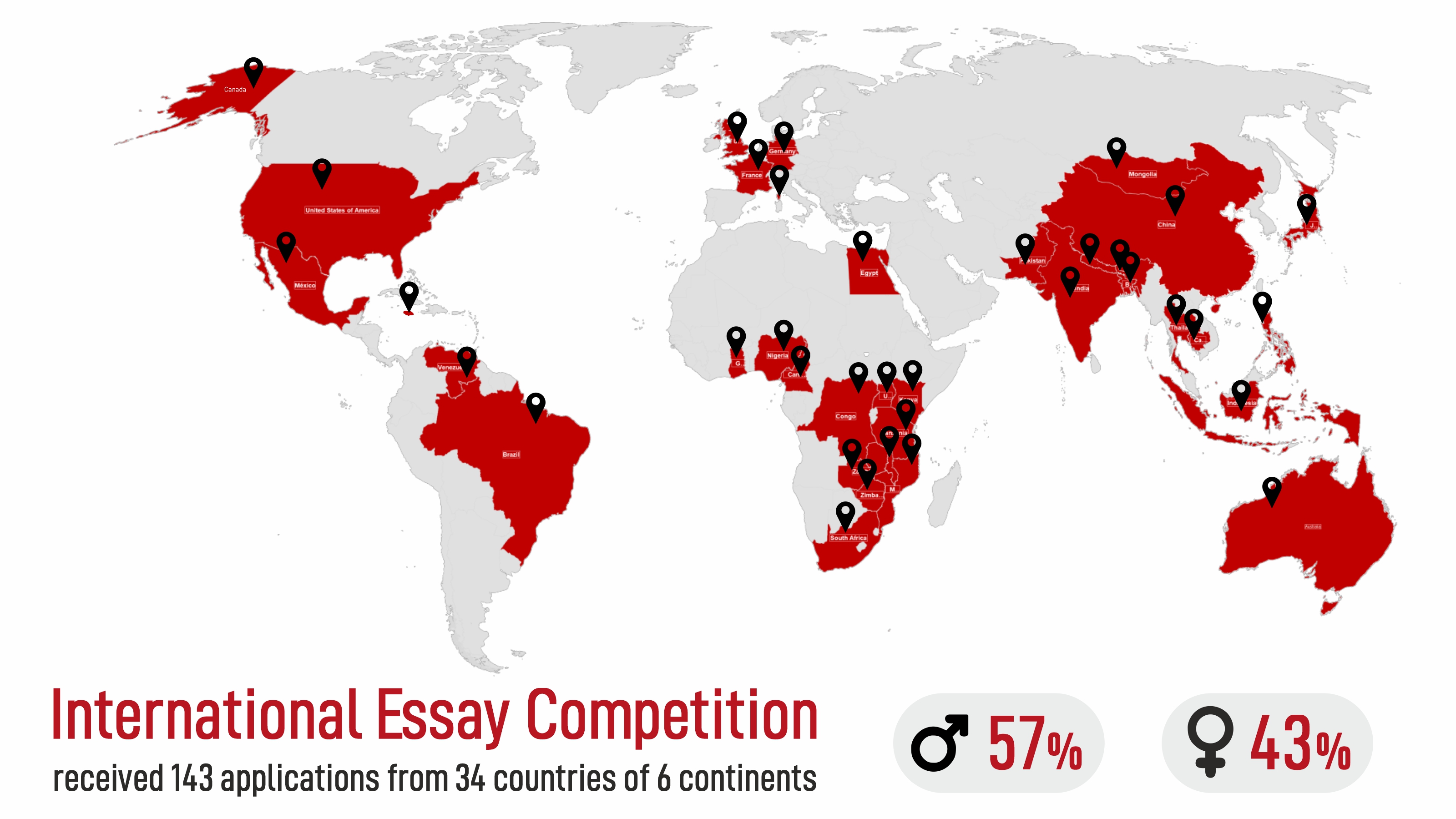 After three rounds of evaluation by a jury comprising of global experts, top 20 entries from 19 countries were selected.
The winners of the essay competition have been announced during the annual conference of CDRI: International Conference on Disaster Resilient Infrastructure (ICDRI 2021) from 17 -19 March, 2021.