H.E. Mr. Mambury Njie
Minister of Finance and Economic Affairs, Government of The Gambia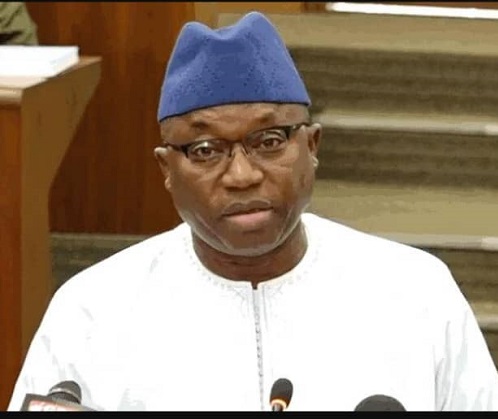 Mr. Mambury NJIE is the current Minister of Finance and Economic Affairs of The Gambia.
A trained economist and alumnus of Columbia University. Mr. Njie also studied Political Science and worked extensively in government. Until his re-appoint as Minister of Finance and Economic Affairs by the current government, Mr. Njie was a previous holder of the position under the Jammeh Administration. He also served as Minister for Economic Planning and Industrial Development, Minister for Foreign Affairs and Gambians Abroad; Minister for Higher Education. Research, Science and Technology; and also, Secretary General and Head of the Civil Service.
A consummate diplomat, Mr. Njie represented The Gambia in various capacities – including as Ambassador in Asia and the Middle East.
Minister Mambury Njie has also served within the private sector – particularly within the banking sector and the knowledge industry.